Construction Project
Trinity Area is in the beginning stages of an incredible construction project. This project includes:
Construction of a 4/5 intermediate building on the site of Trinity Middle School
Construction of an indoor athletic facility behind Trinity Middle School
Updates to the interior facility of Trinity Middle School

New Media Center
Updates to Music Department

Tennis Court relocation to Trinity West
Update to parking at Trinity West
Demolition Begins for New Sports Complex
The new road provides access to the top parking lot. This install was necessary to allow all busses access to the top lot.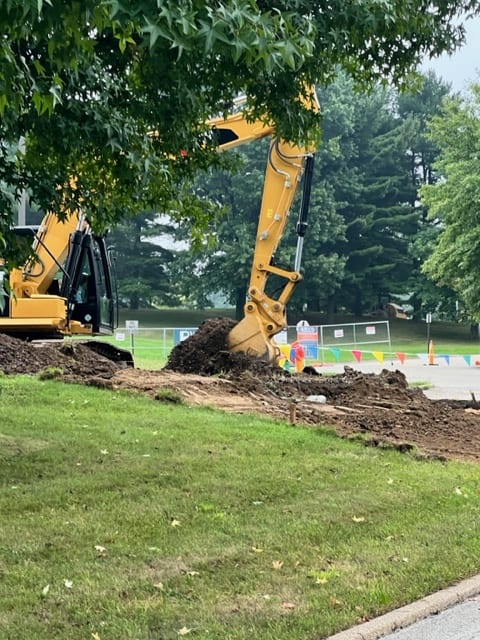 Tree Removal for New Intermediate Building Project